Plan # 220819

Cape Cod 2 story home
1961 total square feet
Full Basement
68'-0" x 30'-0" O.S. dimensions
Siding exterior
Artist's Concept
An affordable Cap Cod 2 story home. Features include, large Family and Living Rooms and a formal Dining room on the main floor. Upstair you will find 3 Bedroom and 2 baths, along with plenty of closet space. This one is for those who enjoy that "Old World" charm !
---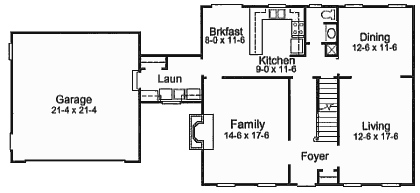 First Floor Plan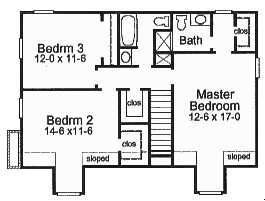 Second Floor Plan
Plans © 1991 Residential Designs
---
Next Plan • List All Plans • Home Page • Order Form
Adlines • Links

Thanks for visiting the Residential Designs WWW server.
This page, and all contents, are Copyright © 1995 by DeWayne Epley. Kennesaw, Georgia, USA.

This web site has been published by Adlines.