Plan # 113421

Traditional 2 story home
2104 total square feet
Slab Design
46'-0" x 33'-10" O.S. dimensions
Brick and Stone exterior
Artist's Concept
A very nice 2 story brick and siding Traditional home. A design than definitely stands the test of time. An enormous Master Bedroom with a cathedral ceiling, private bath and walk-in closet is the main feature of this home. Built on a slab it is economical to construct and will give you many years of fine living!
---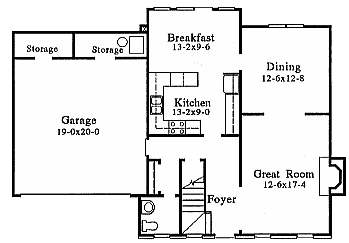 First Floor Plan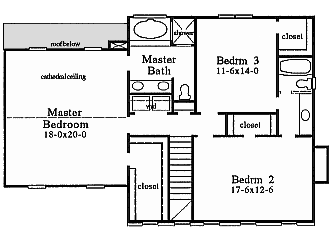 Second Floor Plan
Plans © 1991 Residential Designs
---
Next Plan • List All Plans • Home Page • Order Form
Adlines • Links

Thanks for visiting the Residential Designs WWW server.
This page, and all contents, are Copyright © 1995 by DeWayne Epley. Kennesaw, Georgia, USA.

This web site has been published by Adlines.