Plan # 112039

Contemporary ranch home
3901 total square feet
Full Basement
78'-4" x 83'-11 1/2" O.S. dimensions
Stucco exterior
Actual photo
A truely unique Contemporary ranch home. The highlight of this home is the octagonal Great Room with a catherdral ceiling, as well as the Kitchen with a Keeping area. Designed originally for a lake front lot, it exploits the rear view to the maximum. If it's originality you seek, this one fits the bill. A great home for that lake or golf course lot!
---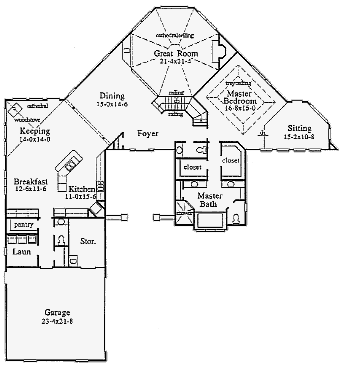 First Floor Plan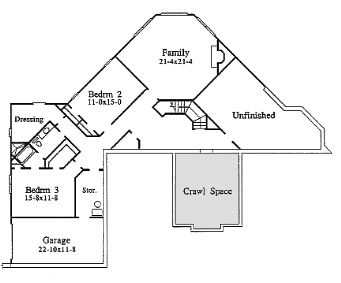 Lower Floor Plan
Plans © 1991 Residential Designs
---
3301 and up • List All Plans • Home Page • Order Form
Adlines • Links

Thanks for visiting the Residential Designs WWW server.
This page, and all contents, are Copyright © 1995 by DeWayne Epley. Kennesaw, Georgia, USA.

This web site has been published by Adlines.