Plan # 223336

European 2 story home
3624 total square feet
Full Basement
60'-8" x 57'-0" O.S. dimensions
Stucco and stone exterior
Artist's Concept
A large formal foyer set the mood for this European one and a half story home. The Great Room has a cathedral ceiling as well as an entertainment center built around the fireplace. The kitchen is octoganal, and also has a cathedral ceiling. The main floor Master Suite in complimented with a luurious bath and twin walk-in closets. The second floor has 3 bedrooms all with walk-in closets, and 2 baths. A beautiful home for any setting!
---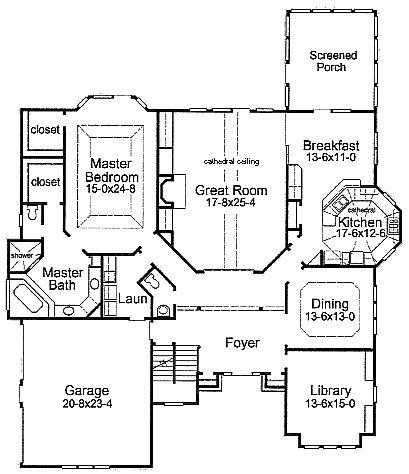 First Floor Plan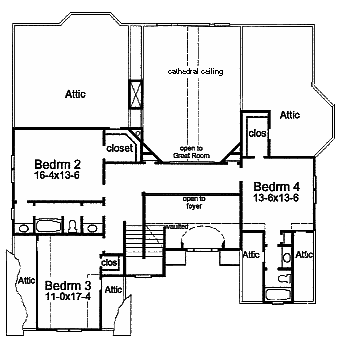 Second Floor Plan
Plans © 1991 Residential Designs
---
Next Plan • List All Plans • Home Page • Order Form
Adlines • Links

Thanks for visiting the Residential Designs WWW server.
This page, and all contents, are Copyright © 1995 by DeWayne Epley. Kennesaw, Georgia, USA.

This web site has been published by Adlines.